SUMO-Tag Protein Production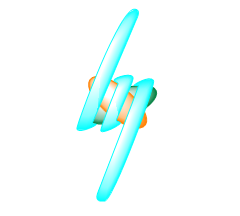 How SUMO Tag works?
SUMO stands for Small Ubiquitin-like Modifier with 100 amino acid sequence. It is necessary for regulation of protein transport and is important for controlling transcription for eukaryotic cells. The number of SUMO genes varies among eukaryotes.
Studies found that SUMO as an N-terminal fusion partner enhances functional protein production in prokaryotic and eukaryotic expression systems, based upon significantly improved protein stability and solubility. In addition, the tertiary structure of the SUMO protein is specifically recognized and cleaved by a ubiquitin-like protein-processing enzyme, SUMO Protease resulting in the production of native protein.
SUMO-tag Protein Expression System developed by Abvigen allow native protein expressed with proteins in both prokaryotic and eukaryotic expression systems. Following the expression and purification of the fusion protein, the SUMO-tag can be cleaved by specific (SUMO) proteases via their endopeptidase activity in vitro to generate the desired N-terminus of the released protein partner.
Ordering Information

USA Europe Asia
Email: info@abvigenus.com Email: info@abvigenus.com Email: lfbioscience@163.com
Tel: 1-816-388- 0112 Tel: +44 (0)20 8530 7621 Tel: +86 136 8125 6816
Online Inquiry
Name
Email*
Phone*
Company or Institution
Services & Products
Quantity
Description
To learn more about information protection, please see Privacy Policy. If you have any questions about CRO service, please email at info@abvigenus.com or call 929-202-3014