Introduction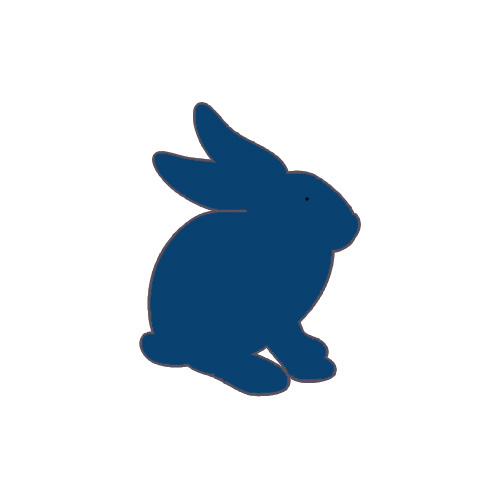 Polyclonal antibodies (PAbs) are important reagents used in a variety of biomedical research. Rabbits are commonly used in laboratory for the production of polyclonal antibodies. Preparation of polyclonal antibodies in rabbits is a rapid, and economic method.
Details
We provide polyclonal antibody services from peptide synthesis, antigen production, antibody purification, to labeling. The specific service package is as follows.
Peptide design
2 Immunizing rabbits
Western Blot screening antigen
Reporting titer results
Antisera production
Antibody Purification (optional)
Highlights
l We guarantee to reach a minimum rabbit antiserum titer of 1:50,000 as measured with our ELISA assay. Two New Zealand White rabbits are Specific Pathogen-Free.
l Injections are subcutaneous as emulsions in FCA or FIA.
Procedure
There are three standard protocol options for immunizing rabbits, of which 70-day protocol is optimized to produce antiserum in the shortest possible time and popular among individual academic researchers.
70-day Procedure

90-day Procedure

120-day Procedure

Pre-immune bleed collection

0

5 mL per rabbit

Pre-immune bleed collection

0

5 mL per rabbit

Pre-immune bleed collection

0

5 mL per rabbit

Immunization

1

0.50 mg of antigen in FCA, 10 SQ sites

Immunization

1

0.25 mg antigen in FCA, SQ 4 sites

Immunization

1

0.25 mg antigen in FCA, SQ 4 sites

1st booster

14

0.25 mg of antigen in FIA, 4 SQ sites

1st booster

14

0.10 mg antigen in FIA, 4 SQ sites

1st booster

14

0.10 mg antigen in FIA, 4 SQ sites

2nd booster

28

0.25 mg of antigen in FIA, 4 SQ sites

Sera collection

28

25 mL per rabbit

2nd booster

28

0.10 mg antigen in FIA, 4 SQ sites

Sera collection

35

Bleed (~25 mL per rabbit)

2nd booster

42

0.10 mg antigen in FIA, 4 SQ sites

Sera collection

42

25 mL per rabbit

3rd Booster

42

0.25 mg of antigen in FIA, 4 SQ sites

Sera collection

56

25 mL per rabbit

3rd booster

56

0.10 mg antigen in FIA, 4 SQ sites

Sera collection

56, 58

Two bleeds (~50 mL total per rabbit)

3rd booster

56

0.10 mg antigen in FIA, 4 SQ sites

Sera collection, ELISA titer

70

25 mL per rabbit

ELISA and shipping

60

ELISA titration ; Verify disposition of rabbits; decide to continue or terminate

Sera collection

70, 72

Two bleeds (~50 mL total per rabbit)

4th booster

84

0.10 mg antigen in FIA, 4 SQ sites








ELISA and shipping

77

ELISA titration ; Verify disposition of rabbits; decide to continue or terminate

Sera collection, ELISA titer

98, 100

Two bleeds (~50 mL total per rabbit)














ELISA and shipping

106

ELISA titration ; Verify disposition of rabbits; decide to continue or terminate
Deliverables
l Pre-immune sera
l Antisera or purified antibodies
l Remaining antigens
More Antiboy Production Services
Monoclonal antibody preparation service
Recombinant antibody expression service
Online Inquiry
Name
Email*
Phone*
Company or Institution
Services & Products
Quantity
Description
To learn more about information protection, please see Privacy Policy. If you have any questions about CRO service, please email at info@abvigenus.com or call 929-202-3014